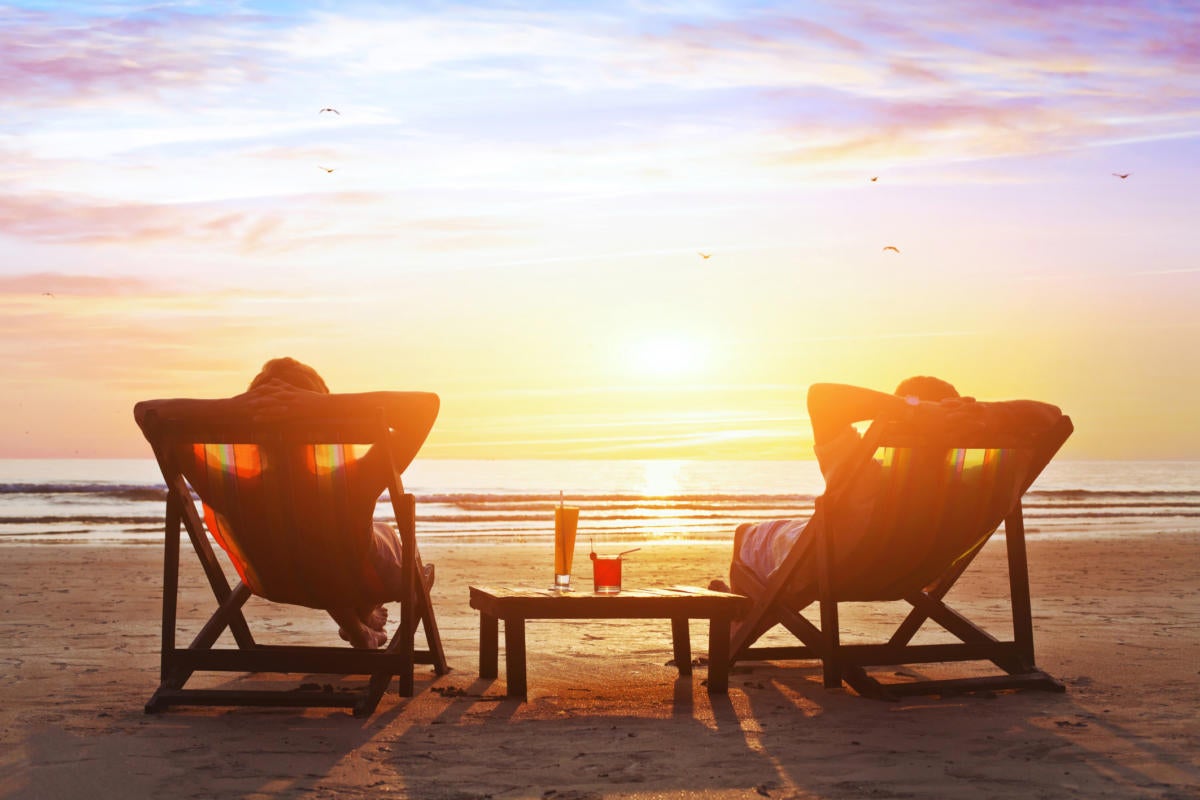 When we think of vacation, the first things that come to our mind are relaxation and adventure. But did you know that this simple term can result in tons of health benefits? It can help boost our mental and physical health, improve familial relationships, and lead to better well-being. Also, one new study shows that planning for a vacation alone can boost one's happiness.
The bottom line is that completely enjoying a well-deserved break is a way not just to decrease burnout or stress from work. But it is also a way to boost our motivation, health, and daily performance. Now, the question is, how can you actually unplug for your vacation when you're a busy bee or a self-proclaimed workaholic? Check out our tips listed below.
Plan Ahead
Many people believe that spontaneous adventures and vacation trips are the best, but not all the time. Preparing everything in advance is the better move to mentally disconnect yourself from your daily responsibilities. First, make sure that you aren't leaving any unfinished urgent projects at work and file the vacation leave a couple of months early.
Next, decide whether you want a DIY or guided and readily planned trip. For instance, you can avail of an all-inclusive trip to Alaska if you want less effort in organizing your accommodation and activities. A DIY trip will give you more freedom to tour, but your Alaska trip can be more expensive and stressful. Nevertheless, you'd also want to allot some free time during your time off and have wiggle room for any unexpected detour or delay. Doing so will prevent your entire itinerary from getting destroyed.
Be Realistic with Budget
Whether you are going to Alaska or Hawaii for a vacation, make sure that it matches your budget. It will be better to plan your vacation around the budget you have instead of the other way around. This is a no-brainer but be sure you've looked at the costs of accommodations, activity packages, and transportation. If you're availing of an all-inclusive trip, then you can readily get the breakdown from the provider. Furthermore, leave at least 10-20% of your overall budget for unexpected expenses. Who knows, you might have a mishap with your luggage or forgot to buy a winter jacket or bathing suit.
Set Up a Mindful Connection
Many working professionals find it difficult to cut off communication from work completely. Some even have their work laptop with them aside from their phones. Before the trip, don't forget to plan the delegation of your work duties. You can also leave a contact through which they can reach you for urgent work concerns and set an away email too.
Moreover, avoid staying connected all day, or your coworkers will assume that you can be contacted every hour. Set specific minutes or hours when you can receive messages, calls, or notifications from work. For instance, you can allot 30 minutes each morning to check your email and messages and respond to them.
Take Shorter Breaks
Believe it or not, it is said that longer vacation days don't necessarily lead to a more fun experience. Instead, most of them take shorter breaks, which is a wise strategy to reboot your emotional, physical, and mental systems. Rather than spending your two-week vacation leave at one destination, cut them off to shorter trips. You can enjoy and have fun using just three days or one week of vacation.
You can opt for quick get-away trips with less packing, less air travel, and more spontaneity. It also means less hassle about leaving your work for far too long and more vacation trips! Surely, you don't have to stress yourself coming back with a huge pile of two-week work tasks after your vacation, right?
Create a Relaxed Mindset
All the above tips will be useless if you don't have a relaxed mindset. Prior to your vacation, prepare for things you can control and create a relaxed mental space during the planning. Have a mindset that can adapt to unexpected things such as schedule changes. Avoid putting extra stress on yourself; it's just counterproductive. If you can, ease back into reality by leaving at least one day for you to readjust to real life. This gives you time to relieve the pressure of returning to work. Catch up on some emails or get some small tasks done.
It can be hard to unplug while on vacation totally, but it is not impossible. By following the tips mentioned above and committing yourself to meaningful R&R, you can refresh your mind and body and even get more energy to handle the daily stress. Start planning your well-deserved break today!