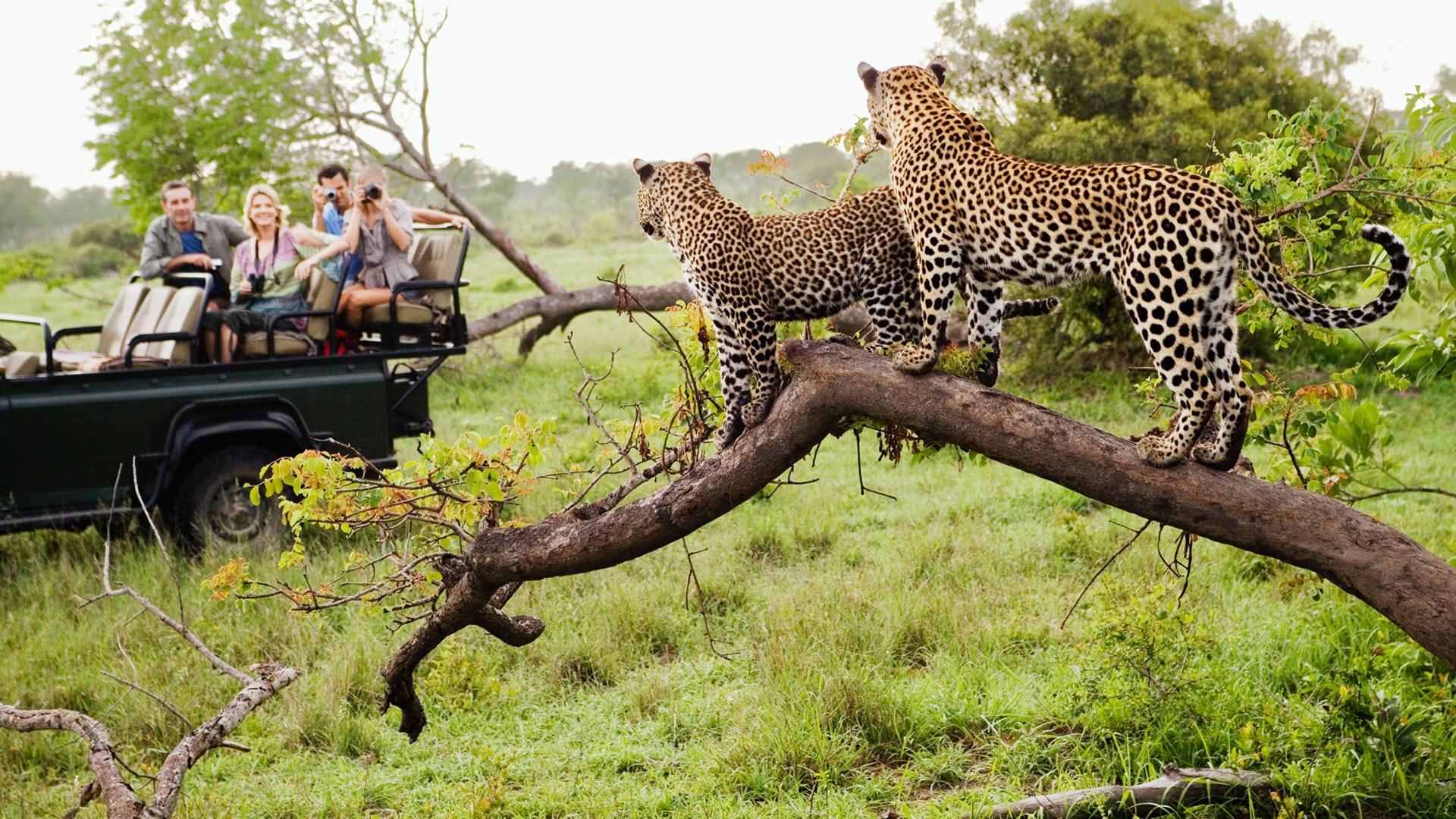 Adding a safari to your holiday in Cape Town is simple and easy thanks to the number of game reserves near this spectacular city. The top 5 destinations offer much of what you'd expect from an authentic safari experience and are easy to get to. Here's our wrap up of the best 5 game reserves for safaris near Cape Town…
1. Garden Route Game Lodge
Garden Route Game Lodge is ideal for a road trip. The magnificent scenery along the way makes for a relaxed and beautiful drive and a great escape from the city out into the wilderness.
In this 3000-hectare space you'll most likely spot four of the Big 5 (rhino, buffalo, elephants and lions) and if you're lucky even the Cape leopard. Besides these famous animals, you can also look forward to seeing giraffes, caracals, cheetahs and even the rare bat-eared fox.
Distance from Cape Town: 3½ hours
Activities: Birdwatching, reptile encounters, game drives and a kid's programme
2. Sanbona Wildlife Reserve
The huge 58,000-hectare Sanbona Wildlife Reserve is one of the finest game reserves for safaris near Cape Town. Apart from the Big 5, you'll also be able to spot rarer species like the caracal, white lions and even aardvarks. Travellers who want to get even closer to nature can head out on guided walking safaris. Beyond the spectacular wildlife, Sanbona is also home to San and Khoi-Khoi rock art that's at least 3,500 years old.
Distance from Cape Town: 3½ hours
Activities: Rock art tours, game drives, walking safaris, birdwatching, hiking, boat safaris and kids' programmes
3. Inverdoorn Game Reserve
This 10,000-hectare reserve in the Karoo is possibly one of the most luxury safari experiences you'll find. Inverdoorn's Iziba Luxury Safari Lodge is a great place to spend the night if you're not up to a day trip from the city. Beyond the Big 5 you'll also be able to spot a range of other wildlife such as hippos, cheetahs and giraffes. Inverdoorn also features a cheetah rescue and rehabilitation centre.
Distance from Cape Town: 2½ hours
Activities: Walking with giraffes, cheetah encounters and game drives
4. Aquila Private Game Reserve
Aquila Private Game Reserve is a great choice for an authentic safari experience. The 10,000-hectare reserve is teeming with wildlife that includes the Big 5, large mammals like hippo and giraffes and 170 bird species for the birdwatchers. Aquila has 3 safaris a day, perfect for a day trip and you can even skip the drive and get to the reserve via a helicopter fly-in. If you want to spend the night, the reserve features a 4-star lodge with luxury cottages.
Distance from Cape Town: 2 hours
Activities: Game drives, horseback safaris, helicopter fly-in safaris and quad biking
5. Gondwana Game Reserve
Gondwana Game Reserve's awesome flora and fauna make the four-hour trip from Cape Town completely worthwhile. If you are looking for an authentic safari in South Africa, look no further. Here you can spot the Big 5 (including the elusive black rhino) and other species like the endangered Cape mountain zebra, orange breasted sunbird, kudu and springbok. Gondwana offers four accommodation options that include spacious villas and a tented eco camp.
Distance from Cape Town: 4 hours
Activities: Mountain biking, game drives, fynbos walks, fishing, picnics and hiking.